Becca Wolff, Cellar Production
Becca graduated from Fresno State University with a Bachelors of Science in Enology. She worked as a cellar hand on the Leelanau Peninsula of Michigan before finding her home at Schweiger Vineyards. Becca spends her days working with cooperage in our barrel room, racking tanks of wine in the winery, and out on the crush pad with Andy during harvest. When not working Becca can usually be found antiquing, hiking, or pairing her favorite Schweiger wine — Dedication — with dark chocolate and classic cinema. She is very proud to be fulfilling her dream of making wine in the beautiful Napa Valley.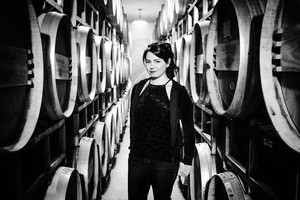 Vineyard Managers
The job of the vineyard manager is one of the most important on the Estate: taking care of our precious vines. These fine gentlemen tend to our 35 acres of grape vines by hand.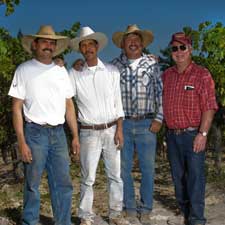 Juan Montanez
Mr. Montanez also embodies the Schweiger tradition of family. Brother to Sam Montanez and brother-in-law to Arturo Garcia, Sam joined Schweiger in the very beginning of the vineyard and has worked with Fred ever since. His family comes up each year to work harvest with us. He lives in Napa with his wife and three children.
Arturo Garcia
Brother-in-law to Juan Montanez, Arturo became part of the Schweiger family in 2001. He lives in Napa with his wife and children.